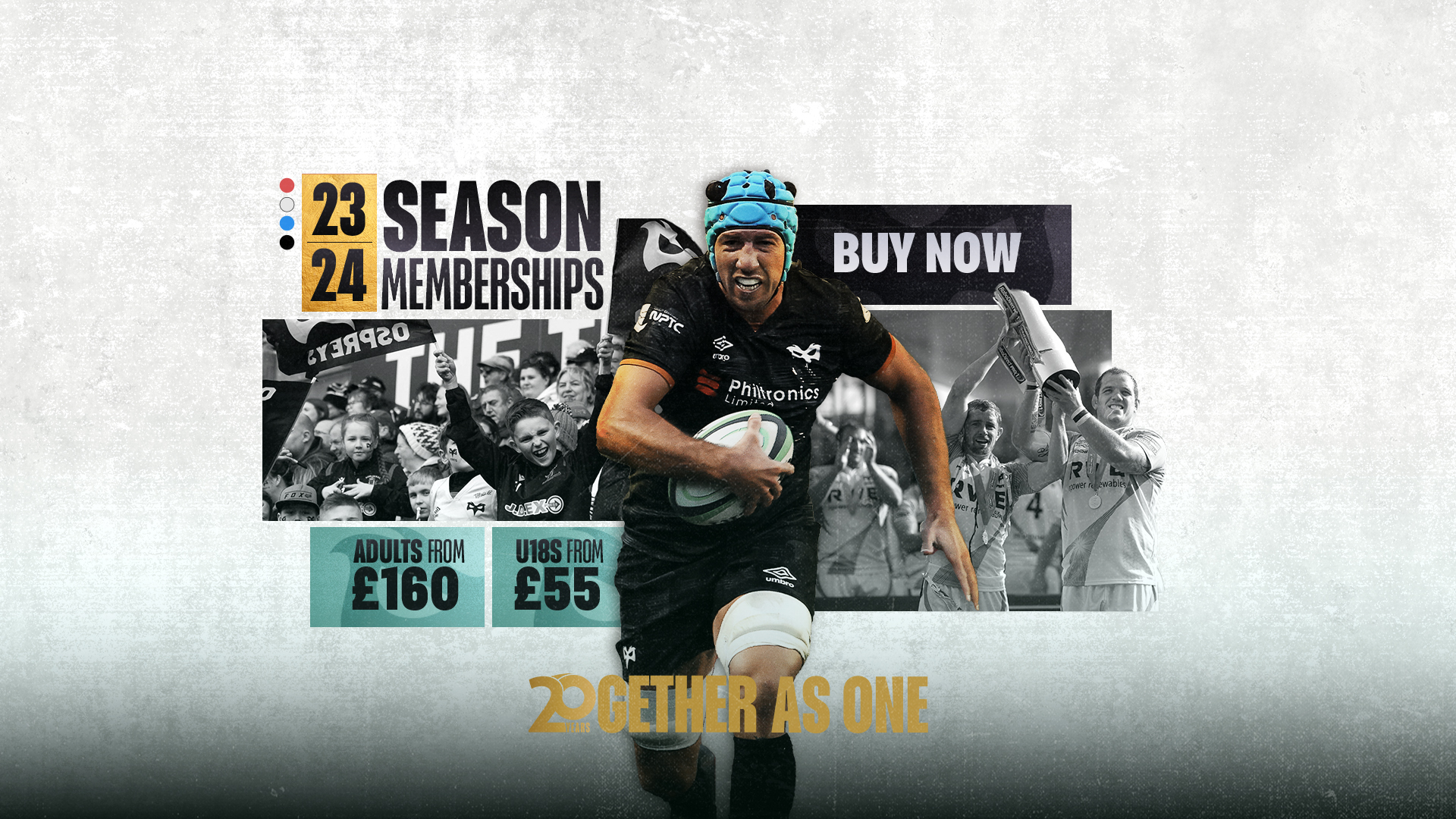 We're thrilled to announce that our Season Memberships for the 23/24 season are now on sale. For almost two decades, the iconic black shirt of Ospreys Rugby has been donned by more than 300 players with pride and passion. Never owned, but only borrowed. Now, it's time for year 20.
Membership will include 11 home fixtures: eight in the BKT URC, two in the EPCR Challenge Cup and a pre-season friendly against Cardiff Rugby at the Swansea.com Stadium.
Outside of the above included tickets, supporters will also have priority access to all knockout games, gain access to the Ospreys' international ballot for Wales games and receive a discount to the Ospreys' 20th anniversary dinner at the end of season.
Pricing starts from as little as £55 for u18s and £150 for adults.
---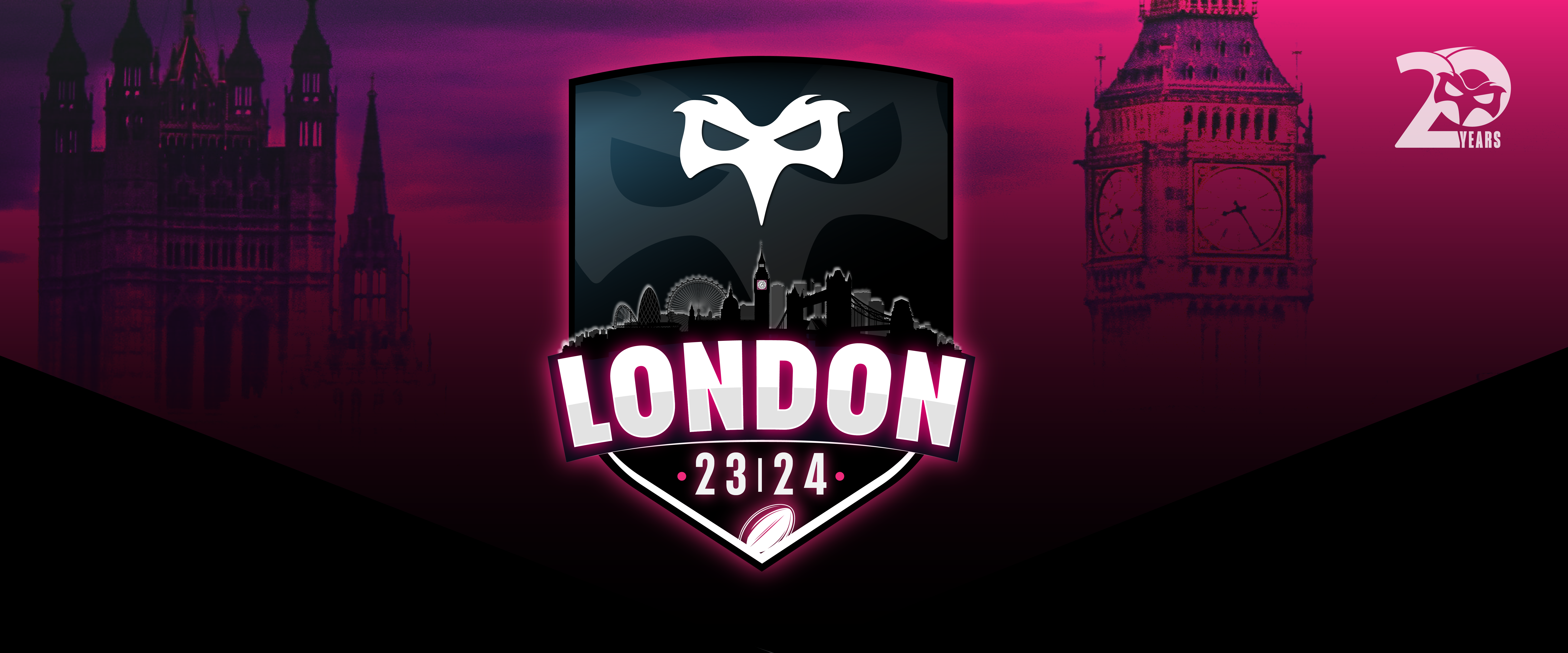 Today we're also confirming that Ospreys will take one game on the road to London in our 23/24 season. When fixture and venue details are announced, Season Members will get 50% off tickets and an exclusive priority window to purchase.
---
We can't wait to see you at the Swansea.com Stadium for the 23/24 season. As a club and supporters, we've been together through highs and lows, weathered storms and stood firm in the face of adversity. But we have never lost sight of our commitment to each other, to the region, and to the game.
So raise your heads high and your voices even higher, as we embark arm-in-arm on the next 20 and beyond. Join us for the 23/24 season and we'll go forward: Together, As One.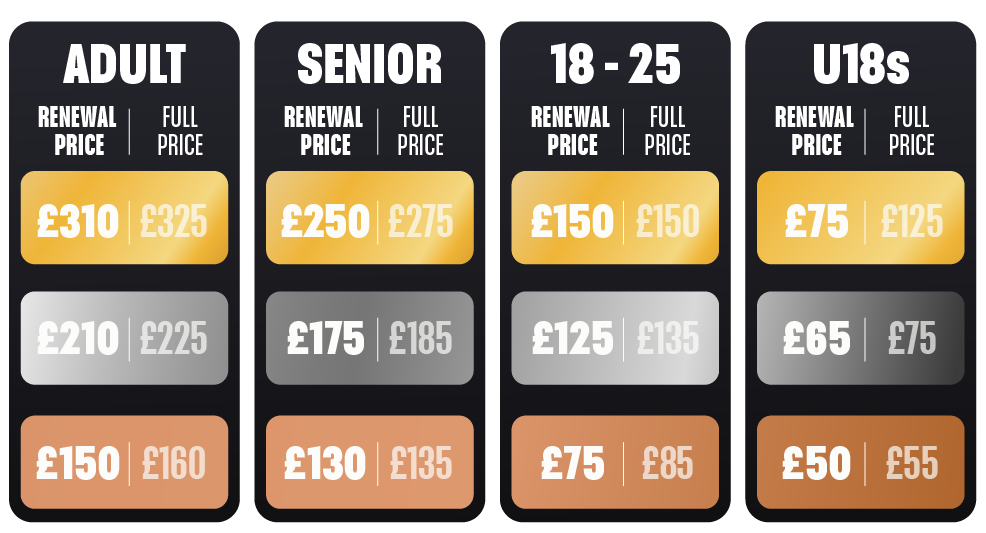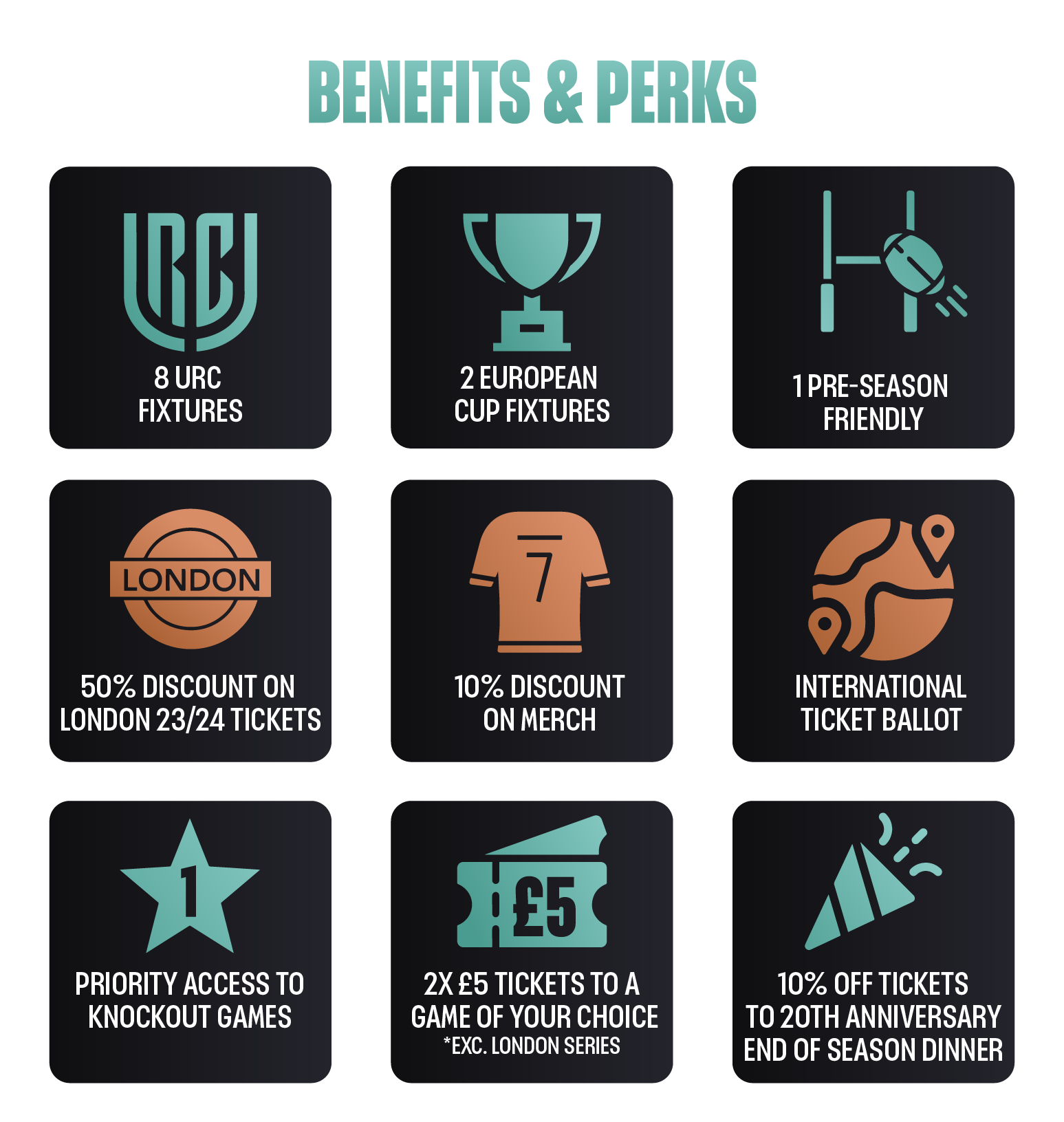 To secure your seat purchase online or via  the Ticket Office:
Telephone Lines
01792 616400 Option 1
Monday - Friday, 9-5pm.
Ticket Office Opening Times
Thursday & Friday, 9-5pm.
Find Out More
Buy Now