Rugby Camps
Join our popular rugby camps at the Ospreys High Performance Centre. The camps consist of a fun, engaging learning environment where our community coaches provide young players with technical input required for today's modern game.

Our aim is to provide core skill development such as passing, tackling and kicking, whilst emphasising physical activity and social opportunities. It's the perfect mix of rugby skills and fun games and activities with friends. 

Away from the rugby pitch, our coaches offer nutritional, psychological & holistic workshops with the mission of enabling the fulfilment of potential in our younger players in the region.
3-Day Camp
Our ever popular 3-day rugby camps are back at our High Performance Centre in Llandarcy.
We kick things off on Monday 30th October where children aged 6-11 years can join us on our 3-day camp where they not only get to hone those rugby skills, but also make friends and have lots of fun! You can also book individual days from the three day run.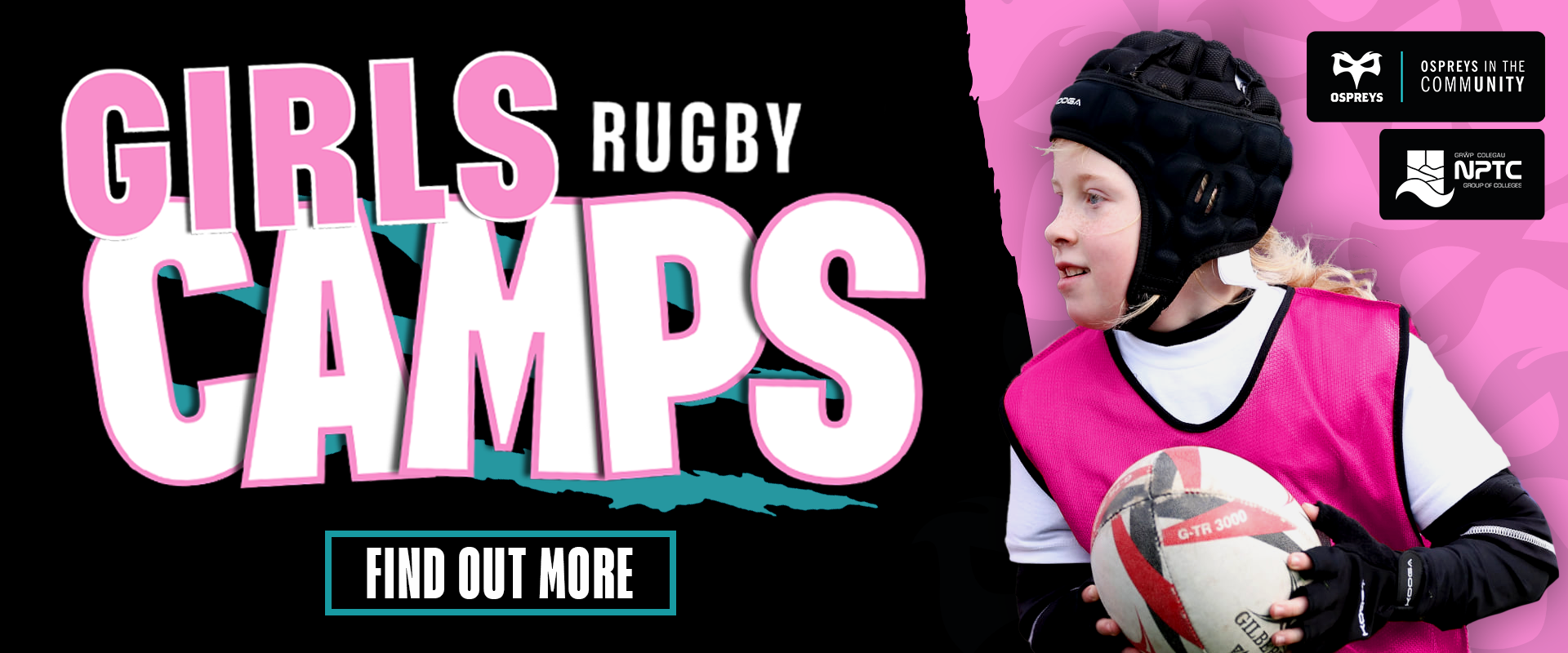 Girls Junior Camp
Our new girls camp is back on the road at Cwm Brombil for the autumn. We kick things off on Thursday 2nd November where girls aged 6 to 12 years can join us on our camp where they can learn essential rugby skills.
Girls Senior Camp
We're hosting a girls-only senior camp to celebrate the amazing female rugby players we have within our region! On Thursday 2nd November we'll be hosting our senior camp for girls aged between 13-17 years old to experience an afternoon of a professional player for just £20.
Senior Camp
Day in the life of a Osprey player! Our senior camps are back at Llandarcy Academy of Sport for the autumn. We kick things off on Friday 3rd November where children aged 12 - 17 years can join us on our senior camp where they not only get to hone those rugby skills but also get to train like an Osprey for the day!
If you have any queries regarding the camps, please contact clive.oliver@ospreysrugby.com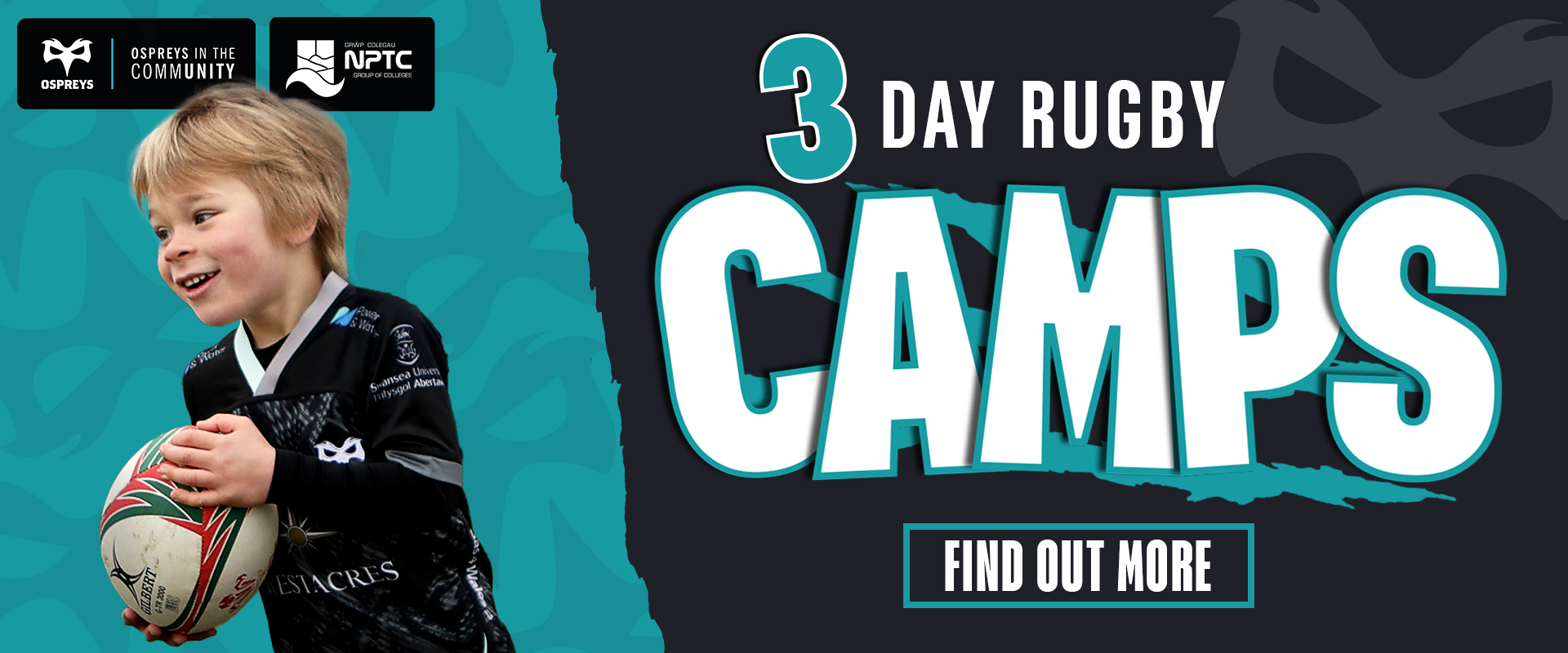 OITC RECEIVED EUROPEAN REGIONAL DEVELOPMENT FUNDING THROUGH WELSH GOVERNMENT
Ospreys in the Community received European Regional Development Funding through Welsh Government, with this funding we were able to deliver the first international rugby camp, welcoming young players from across Europe to Swansea on a 2 week professional camp.  Learning from Ospreys rugby players and coaching staff.  The camp syllabus included; Rugby skills and development, improve English language, cultural experience and team building. Taking this marketing, linking with language schools, advertising abroad and increasing sales to individual children / families we were able to welcome over 100 children taking part in the summer of 2018.
Speaking on the funding, Tom Sloane said:
"The funding has also allowed us to develop educational resources aligned to all levels of rugby education which is being rolled out across clubs in south wales, from junior – elite, teams/coaches/players can access resources to allow them to further their development.
"Through this funding 4 new roles were created allowing the growth and sustainability of Ospreys in the Community to continue. We welcomed a Finance Officer & Finance assistant to ensure the organisation was able to meet standards required and manage the increase in work. The other 2 roles allowed us to connect with businesses and increase or commercial reach, and a marketing and PR officer to broaden our footprint, connect with the right markets and ultimately fulfilled roles within the above projects 
"Thanks to finding like this we have been able to create a platform for success leading to where the charity is currently."